10 Quad Monitor+4x 4PIN CCD IR Rear View Backup Camera+4x 10m Kit For Truck Van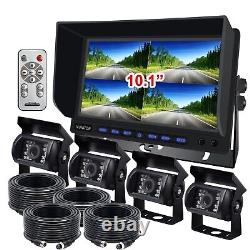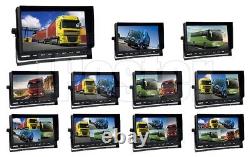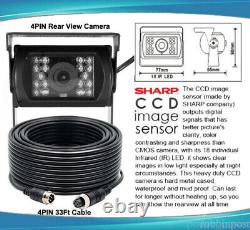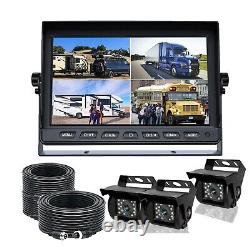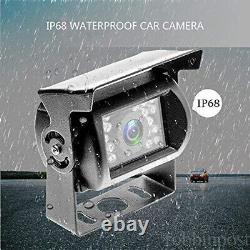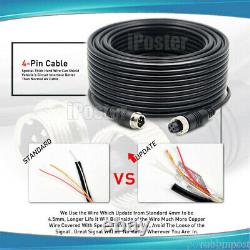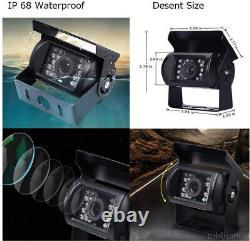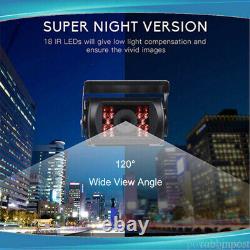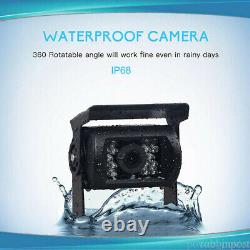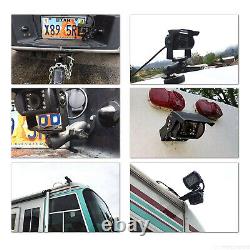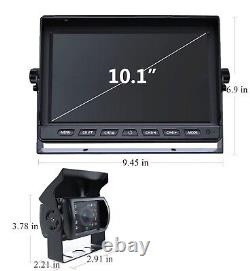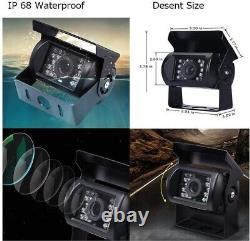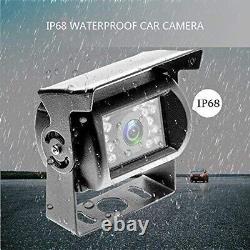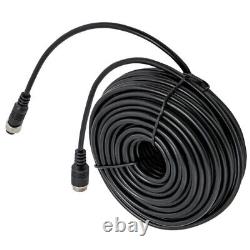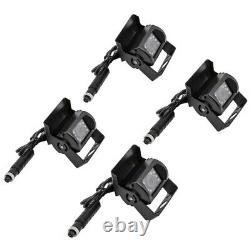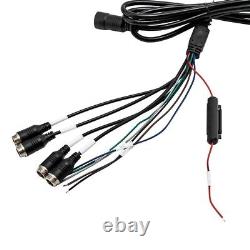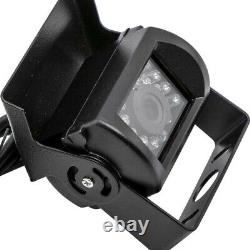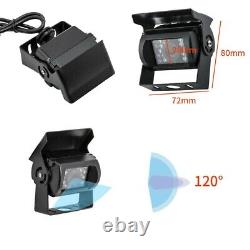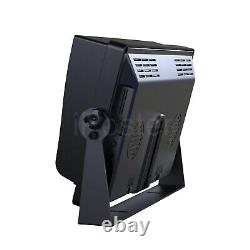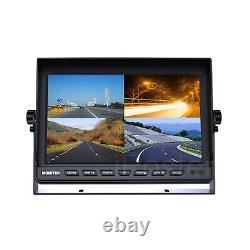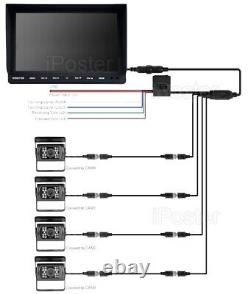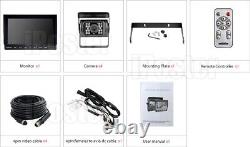 Wired Heavy Vehicle CCD Reversing Complete Kit 4-pin connector, one cable does it all! Large Wide Screen 10.1 Quad Monitor + 4X CCD Waterproof Metal Cover Camera A luxury solution for car reverse & all sides 4 X CCD waterproof IR cameras with wide view angle 4 X 10m / 33Ft length video cables for bus/truck. High quality TFT LCD monitor 4 X channel video inputs Easy installation This item is 12V-24V version.
This kit enables drivers to see objects and people directly behind their vehicle. Rear view cameras make parking, driving and backing up a safer experience for everyone.
It provides rear view safety to every commercial vehicle, prevents life and limb from risks and protects corporations' reputation and assets. We apply our expertise on safe driving to every industry that needs it, including: school buses, boats, transit buses, commercial trucks, home/RV, emergency, and industrial. 10.1 TFT LCD monitor. B600 HD resolution with a 10.1 screen, along with sunshade and bracket.
It supports Single view/ Split monitor. There are 11 different modes to display, meeting different driver's different needs. Note: Operating voltage is 1224V. This kit has 4 IR cameras with CCD image sensor; it outputs digital signals that improve picture's clarity, color contrasting and sharpness to a better level than CMOS camera. With its 18 individual Infrared (IR) LED, CCD camera shows clear images in low light conditions especially at night circumstances. This heavy duty CCD camera is hard metal cased, waterproof and mud proof. All the cameras could provide rearview at all time without heating up. One cable solution deals with both power and signal transmission. No power cable is needed to connect cameras. Expecially thick hard wire can shield vehicle's circuit interference better than normal AV cable. The difference between CCD and CMOS camera. CCD camera has sharper pictures.
It sharpens the focus of picture, making it as real as possible. CCD lens Makes clear night vision even in a low light environment. 18 infrared lamps are used in the low light condition.
You can easily adjust the angle at Multi-level. 120 degree angle lens, ensure car's rear side for effective reversing and parking operation. 2.5m (7.4ft) long.
Video cable is 10m (33ft) long. 1 X Digital 10.1 TFT LCD color quad monitor.
1 X Detachable Sunshade Cover. 4 X Water-proof CCD Color cameras with IR LEDs Night Vision.
4 X 33ft/10M 4Pin extension cable for cameras. 1 X Remote control (Without Battery). 1 X Power connection wire(video connectors are built-in this wire).
1 X Screw kit for installation. 10.1 CAR TFT LCD Monitor. 4 ways video inputs, 1 way audio output, 4 ways trigger. Display menu, Brightness, color, contrast adjustable. U type bracket(stand bracket optional).
Mirror for individual image, can set reverse delay. PAL:625 lines 50 Field, NTSC:525 lines, 60 Field. 800(H)782(V) ; 810(H)792(V). 1/501/100(sec);1/601/100,000(sec).
1.0Vp-p 75 O 4PIN Connector. Positive feebacks and Excellent DSR will be much appreciated! If you have any problem.
Please feel free to contact me, we do try respond as quickly as possible.

---