4.3 LCD Rear View Mirror with Wireless Transmitter + 170° LED Backup Camera Kit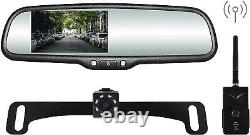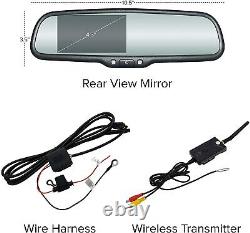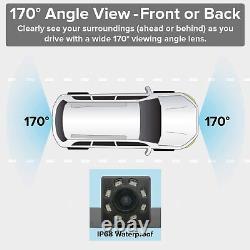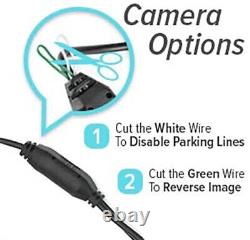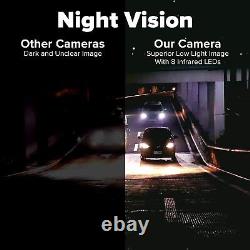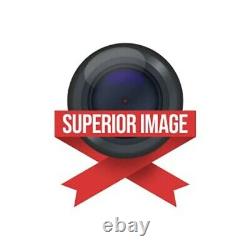 Master Tailgaters 4.3 Auto Adjusting Brightness LCD Rear View Mirror with Backup Camera. At Master Tailgaters, we focus on providing superior quality aftermarket parts for your vehicle. When looking for a rear view mirror, we suggest a full replacement mirror. Some key aspects to also consider that is often missed is the thickness of the glass mirror. The OEM replacement aftermarket 4.3 LCD Rear View Mirror fully replaces your current rear view mirror.
It has a LCD display sensor that will automatically adjust the LCD's brightness to the ambient light. On bright days, the screen will be brighter and at night, the screen will be dimmer. The OEM style gives you a sleek and original look fully complimenting your vehicles interior. The unit requires a 12V power source to power the unit. With TWO video inputs, you are able to display 2 different types of images. Our Rear View Mirror has a high quality, clear and distortion free, 4mm thick glass mirror.
Note: This unit's Mirror does NOT auto dim. If you are looking for a mirror with Auto Dimming, please search our other listings. (LCD Dims, Mirror does NOT Dim). The unit comes with a mount that works with many popular vehicles: Toyota, Nissan, Honda, Mazda, Mitsubishi, GM etc. A Universal windshield mount is also included which allows this unit to be installed on any vehicle.
With the wireless signal transmitter, there is no video cable to run from your backup camera to the mirror and no hard-wiring needed! The Mirror will start up once the car's engine is turned on.
Camera Options: This versatile camera can display backup grids or can be used as a front or back facing camera with just a simple snip of a wire. Not only will you be able to safely avoid any obstacles while driving, it will also make parking a breeze!
If you would like to have parking lines then the camera's parking grid lines can be turned on by cutting the white loop wire. To reverse the image and use it as a backup camera, just cut the green loop wire.
Wireless Transmitter The Rear View Mirror has a built-in 2.4G Wireless Digital Receiver which connects to the included Wireless Transmitter. It has reliable signal transmission for picture and video for up to a 100m range. This reduces the amount of complicated cables - connecting the backup camera to the mirror for backup camera display. Instead, the display is sent to the mirror through the wireless digital display, replacing the video cable completely! The transmitter is installed in your trunk, with the receiver built-in to the rear view mirror itself. Others will give you a second, bulky receiver to install, which is separate from the rear view mirror. Auto Adjusting Brightness: Our LCD's all come with an Auto Adjusting feature. The LCD will adjust it's brightness to the Ambient light.
During low light such as night time, the LCD will be less bright so not to blind the driver. License Plate Frame Backup Camera: Easy to Install: This small license plate frame camera easily fits behind your license plate and screws in with your existing screws. It can be used at the front or back of your car.
With a 1099 Chip, a 170° wide angle lens, and a high resolution, you won't have to worry about blind spots when you drive. Features: - Waterproof Construction, IP68 Rated - 8 INFRARED LED Lights for Superior Night Vision - High Resolution - 1000 TVL - Works as a Front Camera or a Backup Camera. Mirror Specifications: - Built-in 2.4G Wireless Digital Receiver - Screen: 4.3 TFT LCD, High Brightness - Mirror: 4mm Thick Glass - Resolution: 480 x 272 - Format: 16:9 - Signal Format: NTSC/AUTO/PAL - Video Input: 2 Video RCA Inputs.
[SCREEN]: High Brightness 4.3 TFT LCD with Auto Adjusting Brightness [MIRROR]: 4mm Thick Glass, OEM Look and Feel, Built-in 2.4G Wireless Digital Receiver & Transmitter [BACKUP CAMERA]: Easy to install camera, fits behind your license plate and uses your existing screws. Super wide 170° viewing angle. A Universal windshield mount is included allowing this mirror to be installed on any vehicle LCD Display Automatically Turns On When Vehicle Put In Reverse.

---